29% Save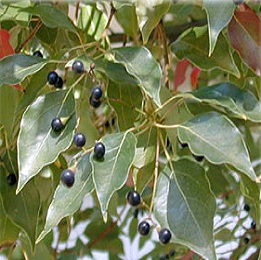 Botanical Name Cinnamonum Camphora.
Origin India, Japan, china and Taiwan.
General Name Brown / Yellow Camphor Oil
Brown / Yellow Camphor Oil
This nature gifted pure Brown / Yellow Camphor oil is a brown color liquid having pleasing floral fragrance. It is extracted from the root stumps, branches and chipped wood of Camphor tree that must be at least 50 years old. The essential oil of Brown/ Yellow Camphor is widely acclaimed for treating various health problems. The myriad health benefits of Brown / Yellow Camphor oil is attributed to its intense therapeutic properties such as Antiseptic, Decongestant, Stimulant, Anti-spasmodic, Disinfectant, Sedative and Anti-inflammatory.
Weight
250ml./ 8.799oz
500ml./ 17.598oz
1000ml./ 35.195oz
2000ml./ 70.390oz
5000ml./ 175.975oz
PRICE IN USD
$ 40.00
$ 50.00
$ 69.00
$ 116.00
$ 300.00
Method of Extraction and part of Plant Used Steam distillation and branches, roots stumps and chipped wood are used to extract this oil.
Properties Brown in color.
Blends Well With
Cajuput, basil, chamomile, Melissa and lavender oils.
Aroma Pleasing floral fragrance.
Integrant Camphene, camphor, methyl cinnamate, a-pinene, b-pinene, bornyl acetate, eugenol, borneol, safrole, geraniol, terpinen-4-ol, limonene, y-terpinene, p-cymene, 1,8-cineole, terpinolene, furfural, piperitone, phellandrene sabinene, and cinnamaldehyde.
Precautions Before using this oil pregnant women and nursing mother should seek proper medical.
---
| Solubility | Specific Gravity | Optical Rotation | Refractive Index | Flash Point | Extraction Method |
| --- | --- | --- | --- | --- | --- |
| 1ml soluble in 3ml 70% ethanol | 0.867 to 0.912 | + 2 to + 20 | 1.4575 to 1.4655 | | Steam Distillation |
Uses
The Brown Camphor essential oil is a well-known insect repellent. It is toxic in nature therefore used to keep pesticide, germicide and insecticide at bay. It is widely used in phenols so as to kill the organisms and germs of the floor. Moreover, due to its sedative property it relaxes both mind and body while giving a feeling of freshness and peace. It proves highly refreshing and cooling, particularly in the summer season.
Product Description
Our 100% pure, natural and undiluted Brown / Yellow Camphor oil is derived through steam distillation process from the branches, root stumps and chipped wood of Camphor tree (botanically known as Cinnamomum camphora). Camphor tree (Cinnamomum Camphora) is native to Asia but nowadays it is widely cultivated in other parts of the world. It is a large evergreen tree that widely grows in Australia, Taiwan, Japan and China. Moreover, the leaves of Camphor tree comprise amazing property to ward off numerous health problems.