29% Save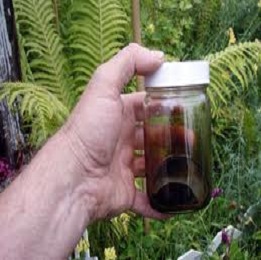 Botanical Name Betula lenta.
Origin Northern hemisphere.
Birch Oil
The highly mesmerizing Birch Oil is a pale yellowish color liquid extracted from the Betula alba (which is also known as B. alba var. pubescens, B. pendula, verrucosa or odorata) of the Betulaceae family through the process of steam distillation. This essential oil has been used from thousands of years for treating innumerable health problems due to its intense therapeutic properties. This plant is native to the northern hemisphere and is known by the name of silver birch or European white birch.
Weight
100ml./ 3.520oz
250ml./ 8.799oz
500ml./ 17.598oz
1000ml./ 35.195oz
2000ml./ 70.390oz
PRICE IN USD
$ 14.00
$ 26.00
$ 46.00
$ 85.00
$ 167.00
Method of Extraction and part of Plant Used It is derived from the Betula alba through steam distillation method.
Properties Pale yellowish in color.
Blends Well With
Benzoin, jasmine, sandalwood and rosemary.
Aroma Balsamic smell.
Integrant Salicylic acid, betulene, methyl salicylate and betulenol.
Precautions Avoid during pregnancy.
---
| Solubility | Specific Gravity | Optical Rotation | Refractive Index | Flash Point | Extraction Method |
| --- | --- | --- | --- | --- | --- |
| Stable under ordinary conditions | 1.179-1.184 | N/A | 1.535 - 1.538 | 96 C | Steam Distillation |
Uses
Birch oil is helpful in eliminating harmful toxins such as uric acid, fat acid, excessive bile etc. from the blood through increased urination and perspiration. It stimulates the circulatory system and improves blood circulation thus provides great relief from ailments associated with improper circulation such as rheumatism, edema (swelling) and arthritis. Moreover, due to its antispasmodic property this essential oil is helpful in alleviating pain in the joints and muscles as well as pain associated with toothaches and headaches.
Product Description
The balsamic smell and mind stimulating Birch oil is derived through the process of steam distillation from the Betula alba which belongs to the Betulaceae family and is also known as silver birch or European white birch. This decorative tree grows up to the height of 15-20 and has slender branches and light green oval leaves. Despite of the numerous health benefits Birch oil is used as a vapor therapy or diluted in the bath which help in treating muscular aches and pains.
My opinion for birch oil is positive★★★★★
Being an old one, I suffered a lot from joint pains. The days were very torturing. One day my son came with birch oil in his hand in order to cure my joint pains. For few days, he used to provide me gentle massage with this oil and finally I got rid of the problem. Now, I don't feel any kind of pain in my joints. All credit goes to birch oil. By: Howard
Product you may also like