28% Save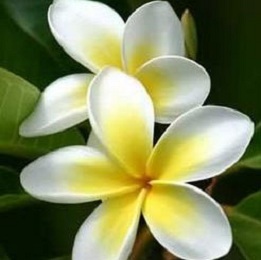 Botanical Name Plumeria obtuse
General Name Frangipani Absolute Oil
Frangipani Absolute Oil
This 100% pure and natural absolute is a dark brown liquid which comes with a sweet floral whiff. It is quite preferred to maintain appropriate moisture balance in the skin and thereby helps in aiding skin infections. Moreover, it is comprises of various therapeutic properties that includes anti-inflammatory, euphoric, anti-oxidants and many more. This absolute is derived from the plant which belongs to the apocynaceae family. Also, it is denoted by the common names such as plumerias, samoja, hawaiin and semboja.
Weight
15ml./ 0.528oz
30ml./ 1.056oz
50ml./ 1.760oz
100ml./ 3.520oz
250ml./ 8.799oz
PRICE IN USD
$ 72.00
$ 138.00
$ 220.00
$ 420.00
$ 945.00
Method of Extraction and part of Plant Used It is obtained from the flowers of frangipani through the process of alcohol extraction.
Properties
Dark-brown in color
Blends Well With
Fragonia, jasmine, bergamot, neroli and sandalwood oils
Aroma
Sensual and refreshing fragrance
Integrant
Ethanol Propylene Glycol and DPG (Dipropylene Glycol)
Precautions
It is extremely advisable to seek adequate medical attention before using this absolute.
---
| Solubility | Specific Gravity | Optical Rotation | Refractive Index | Flash Point | Extraction Method |
| --- | --- | --- | --- | --- | --- |
| | | | | | |
Uses
This miraculous absolute is highly enriched with various therapeutic properties effectively helps in treating numerous ailments naturally. Its outstanding skin refreshing and anti-oxidants properties works miraculously on all skin types and thereby results in glowing and flawless skin. Therefore, this makes it widely preferred in the formulation of night creams, lotions and deep cleaning lotions. However, this undiluted absolute is enriched with euphoric and calming properties which are quite effective in eradicating negative thoughts which are responsible for the various nervous-related ailments. Also, it possesses rich fragrance that makes it celebrated in the perfumeries and aromatherapy industry. Moreover, frangipani absolute is broadly used in the preparation of various bakery items, tobacco, soft drinks, hard candies and many more.
Product Description
This absolute is derived from the delicate white colored blossoms of the frangipani through alcohol extraction method. It is obtained from the plant which botanically denoted with the name plumeria obtuse. The flowers of this plant are extremely fragrant during the night and broadly used in bouquets. It is a genus of flowering plants which belongs to the apocynaceae class. In southern India, the beautiful flowers of this plant are worn by women to cherish the alluring fragrance. The extracted absolute from these gorgeous flowers are used is widely used in the production of chewing gums, hard candy, soft drinks, tobacco and animal feed.
The soothing and calming properties are really effectual★★★★
While surfing the internet, I came to know that frangipani absolute oil comprises various therapeutic properties. So, I found it to be most suitable for my aromatherapy treatment. The oil gives you amazing soothing and calming effect as well as works wonderfully on your skin. I would highly recommend it for aromatherapy treatments. By: Jonathon
Product you may also like