30% Save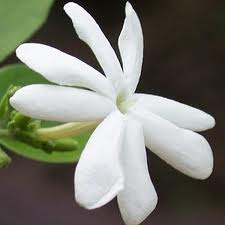 Botanical Name Jasminum auriculatum.
Juhi Attar
The orange brownish color Juhi attar has highly captivating and fascinating aroma of jasmine that is provided in the base note of sandalwood. It is one of the most preferred oils of aromatherapists to aid numerous nervous related problems such as migraine, mental exhaustion, chronic depression, stress, annoyance and anxiety. The preparation of this perfume oil is made possible with the help of jasmine auriculatum plant growing across the world. However, the irony regarding this oil is that the plant from which it is extracted is easily located whereas the oil is not.
Weight
50ml./ 1.760oz
100ml./ 3.520oz
250ml./ 8.799oz
500ml./ 17.598oz
1000ml./ 35.195oz
PRICE IN USD
$ 25.00
$ 44.00
$ 110.00
$ 210.00
$ 400.00
Method of Extraction and part of Plant Used It is extracted from the flowers of Juhi pant through Hydro-Distillation method.
Properties Orange brown color liquid.
Blends Well With
Indian sandalwood oil and other attars.
Aroma Rich, deep, Intense, pleasing and floral aroma.
Integrant N/A
Precautions Women during their pregnancy phase should seek proper medical advice from an expert before using this oil.
---
| Solubility | Specific Gravity | Optical Rotation | Refractive Index | Flash Point | Extraction Method |
| --- | --- | --- | --- | --- | --- |
| Soluble in alcohol and insoluble in water | 0.9750 to 0.9950 | 0.62000 - 0.64800 | 1.4365 to 1.4525 | 200 F | Hydro Distillation |
Uses
Juhi attar has calming, relaxing and soothing effects on body and mind thus widely used by aromatherapists using aromatherapy techniques for alleviating chronic stress, mental exhaustion, fatigue, annoyance, depression and nervous afflictions. Its highly enchanting and captivating aroma makes it prime ingredient in the formulation of exotic scents, high class perfumery, room fresheners, scented candles, incense sticks and many other scented products. Apart from this, it works magically on skin problems thus extensively used in the preparation of cosmetic creams, lotions, soaps, talcum powder, conditioners and many other cosmetic products.
Product Description
Our therapeutic grade Juhi attar is highly enriched with soothing, calming and relaxing properties that work effectively in alleviating feeling of loneliness, negative thoughts of the mind and arouse the feeling of joy and happiness. It is extracted from the freshly detached beautiful buds and flowers of Jasminum auriculatum plant through hydro-distillation process. The flowers of Jasminum auriculatum plant often seen together in bunches, blooming happily. Jasminum auriculatum is a species of jasmine belongs to the Oleaceae family.
The best mood enhancer in aromatherapy★★★★
If you are fond of getting aromatherapy then there could be nothing better than Juhi Attar. As I prefer aromatherapy for getting relief from tension, I thought to give a try to juhi attar. The amazing fragrance of Juhi Attar was so mesmerizing that I didn't try anything else. In my opinion, this attar is the best remedy to be used in aromatherapy for relieving mental problems. By: Thomas