29% Save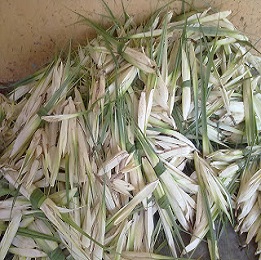 Botanical Name Pandanus fascicularis.
Kewra oil
Our Kewra oil is renowned for its intense, sweet, rich and flowery aroma which makes it key ingredient in the preparation of high class perfumery, exotic scents, incense sticks, room fresheners and many other similar scented products. This essential oil is widely appreciated for its multi utilities such as treats severe health distresses, used for flavoring food and sweet dishes. To prepare this oil, fresh flowers of Kewra plant are required. The oil made from the flowers kewra has comparatively higher solubility in water.
Weight
50ml./ 1.760oz
100ml./ 3.520oz
250ml./ 8.799oz
500ml./ 17.598oz
1000ml./ 35.195oz
PRICE IN USD
$ 80.00
$ 150.00
$ 300.00
$ 500.00
$ 960.00
Method of Extraction and part of Plant Used It is extracted from fresh flowers of the Kewra plant through steam distillation method.
Properties Light yellow to brown color liquid.
Blends Well With
Ylang Ylang oil.
Aroma Similar to rose flowers.
Integrant 2-phenyl ethyl methyl ether (37.7%), terpinen-4-ol (18.6%), terpineol (8.3%) and 2-phenyl ethyl alcohol (7.5%), sandalwood and other organic oils.
Precautions Before using this oil, pregnant women and Nursing mother should seek proper medical advice.
---
| Solubility | Specific Gravity | Optical Rotation | Refractive Index | Flash Point | Extraction Method |
| --- | --- | --- | --- | --- | --- |
| Insoluble in water, soluble in oils & alcohol | 0.938 at 27 C | +2.786 | 1.4938 | 70 C | steam distillation |
Uses
Kewra oil has soothing and relaxing effects on the stressed brain nerves thus capable of curbing chronic depression, stress, anxiety, mental exhaustion, annoyance and nervous afflictions. Over the years, it has been used as an active ingredient in the preparation of many cuisines. It not only gives a nice fragrance to the food but also adds a unique flavor to the dishes thus makes dish more delicious and relishing. Its antiseptic and antibacterial property, prevent bacteria and microbes from developing infection or becoming septic. Moreover, its antispasmodic and pain relieving properties work effectively against severe pain caused due to rheumatism.
Product Description
Our therapeutic grade Kewra oil has countless uses in culinary, perfumery, aromatherapy, medicinal etc. thus become very popular oil amongst people living across the world. In some parts of the world, this oil is also known as kevada, Kewra or screw pine. This essential oil is derived through an extensive process of steam distillation from the fresh flowers of the Kewra plant (botanically known as Pandanus fascicularis). Kewra or Pandanus fascicularis is the palm-like, dioecious tree native to India east coast region.
It Really Works Better Than Other Essential Oils★★★★★
If you are one of those who are searching for a natural remedy that works best as an antiseptic then believe me friends kewra oil is the highly suitable option for you. I have used this oil number of times and it worked magically in protecting the open cuts and wounds from becoming septic. Hats off to it!! By: Elizabeth
Product you may also like