29% Save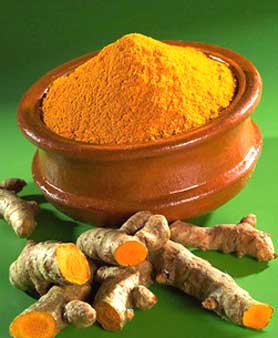 Botanical Name Curcuma longa
General Name Turmeric Essential Oil
Turmeric Essential Oil
Turmeric Essential Oil is obtained from the roots of Curcuma longa through the complex process of steam distillation method. Turmeric has been known for its amazing healing, medicinal and health promoting properties. It can be used in a number of ways and turmeric essential oil is one of the effective ways to use it. Apart from use in aromatherapy centers, this essential oil finds variety of applications in pharmaceutical industry for the processing of cosmetic products, flavoring agent and toiletries. It is regarded as one of the most effective antiseptic oil that helps in treating wounds, cuts and burns, etc.
Weight
100ml./ 3.520oz
250ml./ 8.799oz
500ml./ 17.598oz
1000ml./ 35.195oz
PRICE IN USD
$ 12.00
$ 25.00
$ 43.00
$ 77.00
Method of Extraction and part of Plant Used Turmeric Essential Oil is extracted from the roots of Curcuma longa by steam distillation process.
Properties Yellowish or reddish brown in color
Blends Well With
Turmeric Essential Oil blends well with several oils such as Violet Leaf, Cistus, Labdanum, Ginger, Clary Sage, Cananga, Galangal and Ylang Ylang oil.
Aroma Spicy, woody and fresh fragrance
Integrant The main components are Curcumin, zingiberine, 1,8-cineole, ,phellandrene, a-turmerone, ketone, B-turmerone, limonene and ar-turmerone.
Precautions It may cause irritation on skin as it is toxic in nature.
---
| Solubility | Specific Gravity | Optical Rotation | Refractive Index | Flash Point | Extraction Method |
| --- | --- | --- | --- | --- | --- |
| Soluble in alcohol, Insoluble in water | 0.935 to 0.955 | -20.0° to -5.0° | 1.510 to 1.525 | +100°C | Steam Distillation |
Uses
Known for incredible health endorsing qualities, turmeric essential oil can be used in a wide number of ways. Due to its anti-inflammatory properties, it is helpful in providing relief from joint problems such as arthritis, swollen joints, muscle and joint pains. Turmeric essential oil is rich in anti-oxidants that help in purifying the blood from the toxins. Thus, it protects the liver from harmful toxins and cholesterol. It is also known to be very effective in preventing hair loss, especially male baldness. Apart from this, turmeric essential oil is used in various skin formulas that help in making your skin look younger and radiant.
Product Description
Our offered turmeric essential oil is much appreciated for its plethora of uses and benefits. Turmeric essential oil is derived from the roots of turmeric plant which is known as Curcuma longa. It was originated around 2500 years ago in India. It is yellowish or reddish brown in color and mixes well with essential oil of violet leaf, cistus, labdanum, ginger, clary sage, cananga, galangal and ylang ylang oil. It also acts as a natural shield against cancer because of the presence of antioxidants. This essential oil is also used in skin-care products to effectively cure skin problems such as acne, eczema, pimples, pigmentation of skin and wrinkles etc.